How to use skip logic in your survey?
Making your survey stand out from the rest is not enough. To ensure that you get plenty of responses to your surveys require being mindful of things like cutting out the questions irrelevant to the respondent. Here, at Fynzo Survey, we use 'S
kip Logic'
to cut down the irrelevant steps and display questions to the respondent based on their responses.
Steps to apply 'Skip Logic':

1. On the question that you want to apply skip logic, click on Action >> Skip Logic.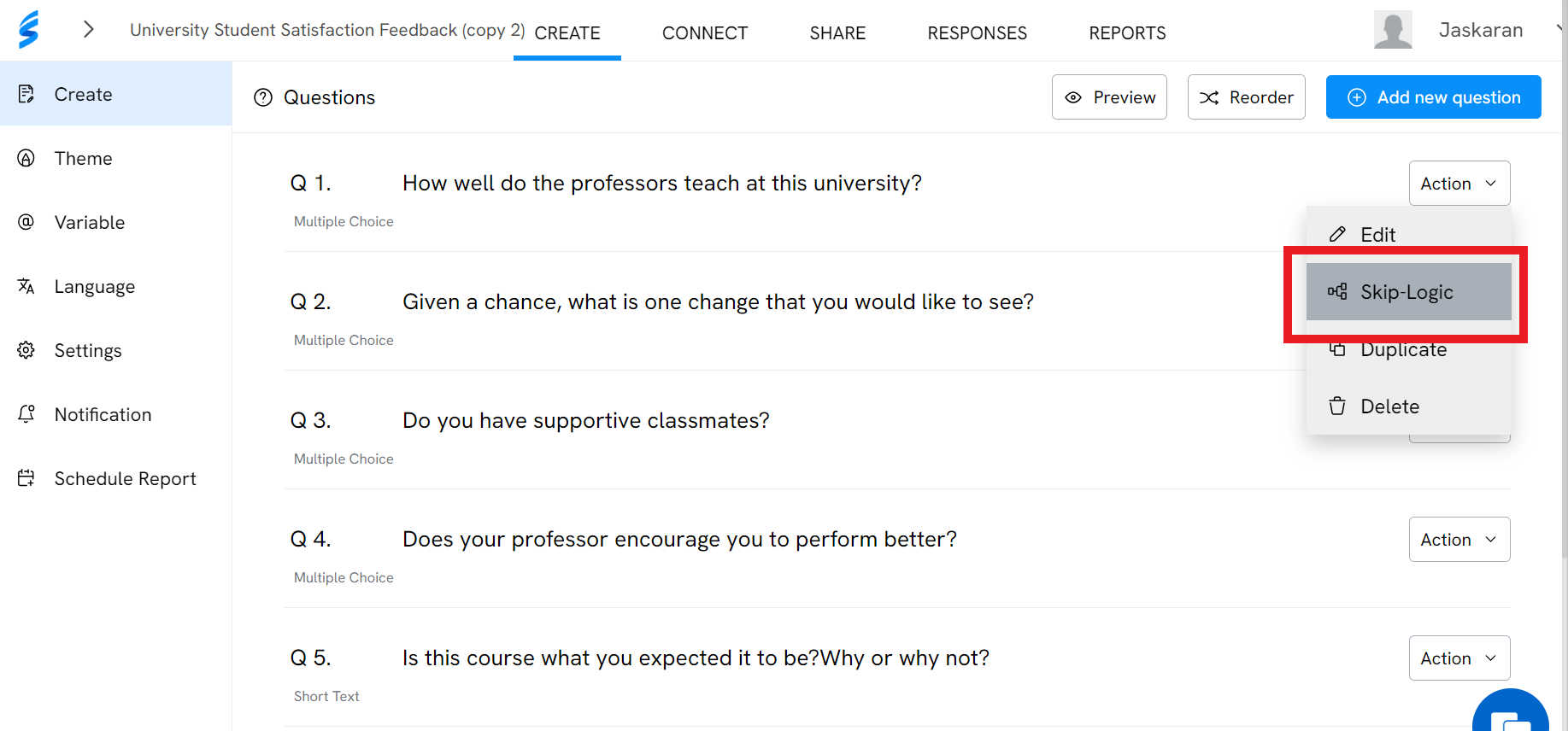 2. Click on '
Add A Skip Logic'
.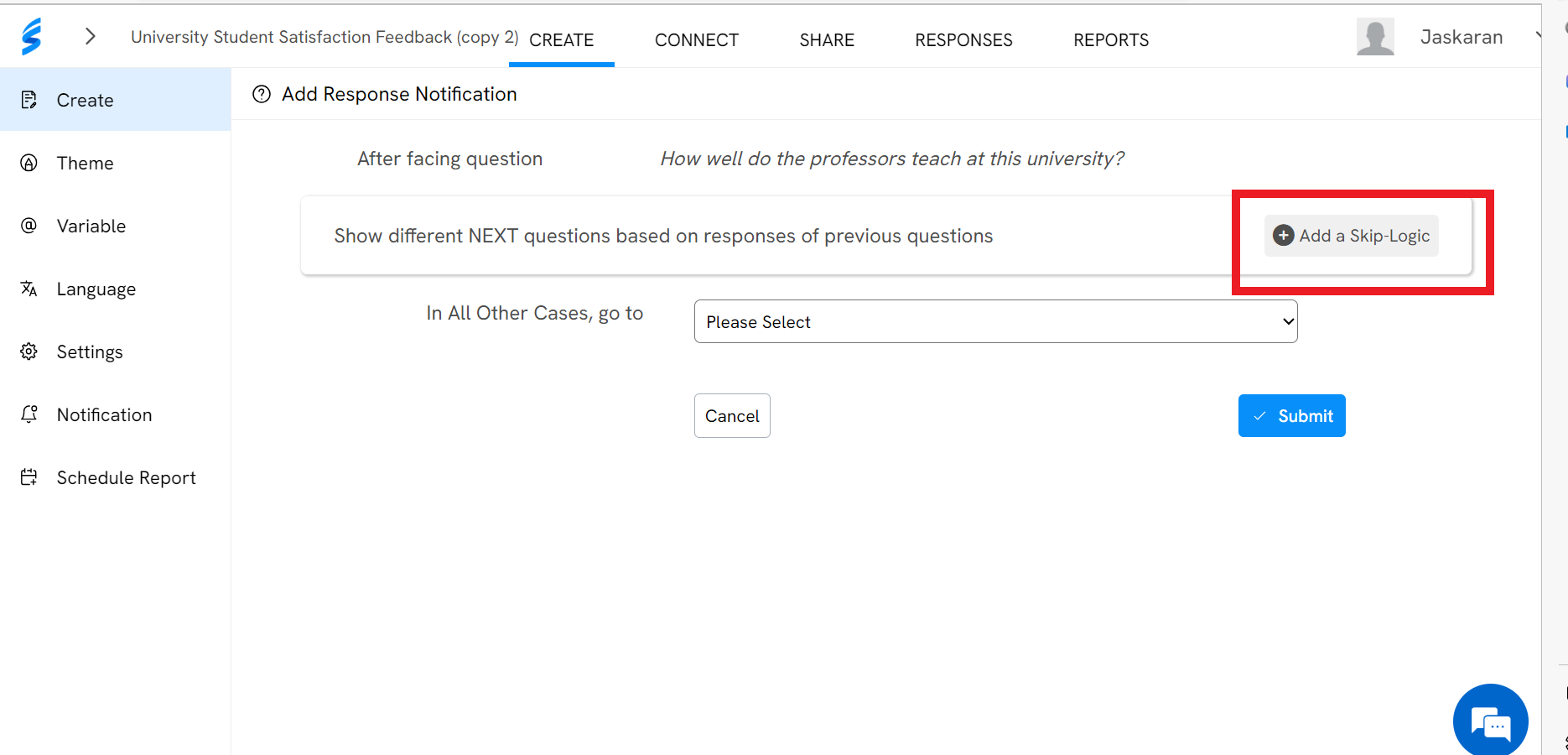 3. Choose what the next question is according to the respondent's answer. Here, for example, if the respondent answers 'Extremely Well'
to the question 'How well do the professors teach at this university?'
?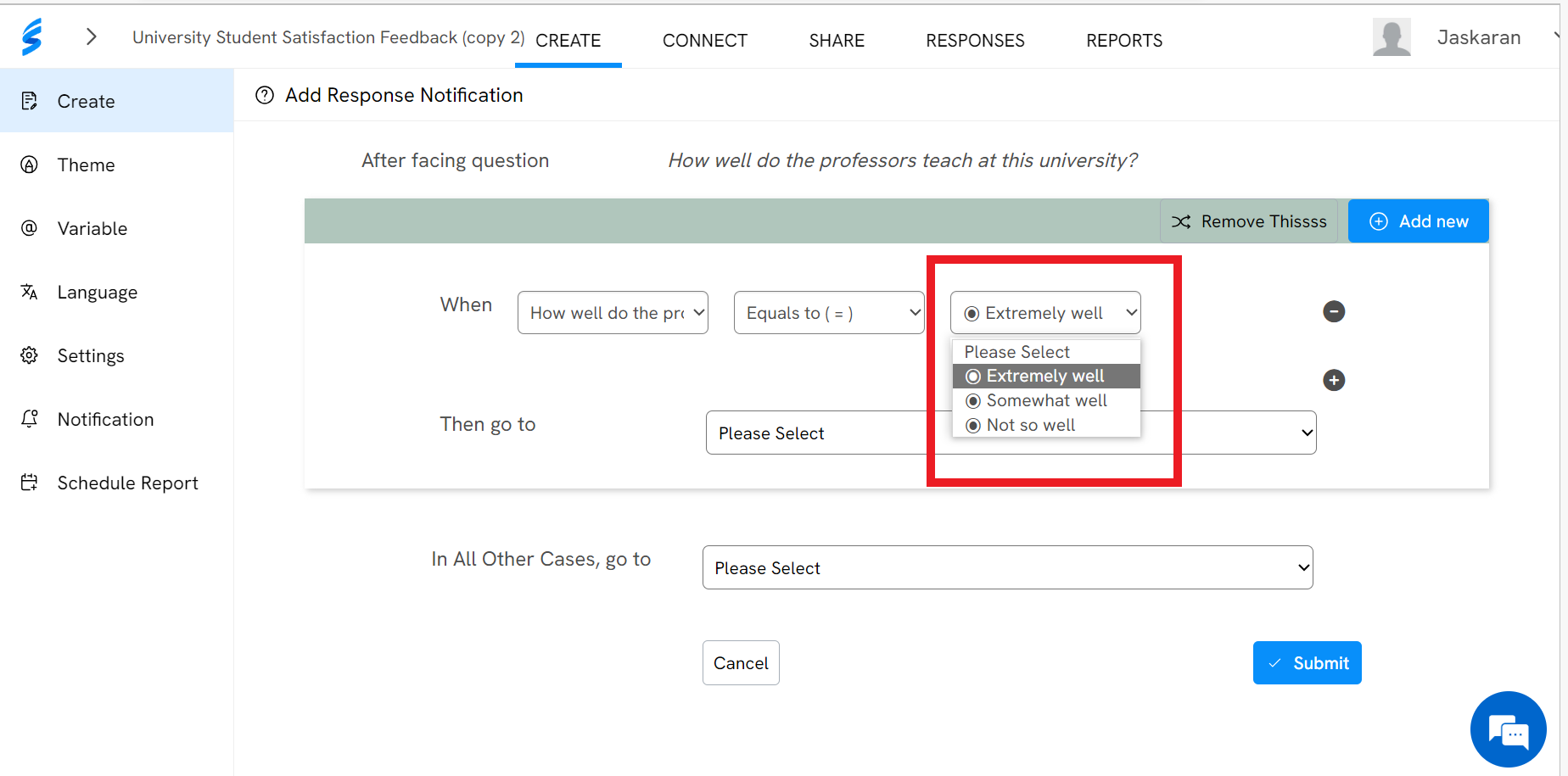 4.
Choose the next question as
'Is this course what you expected it to be? Why or Why Not?'
?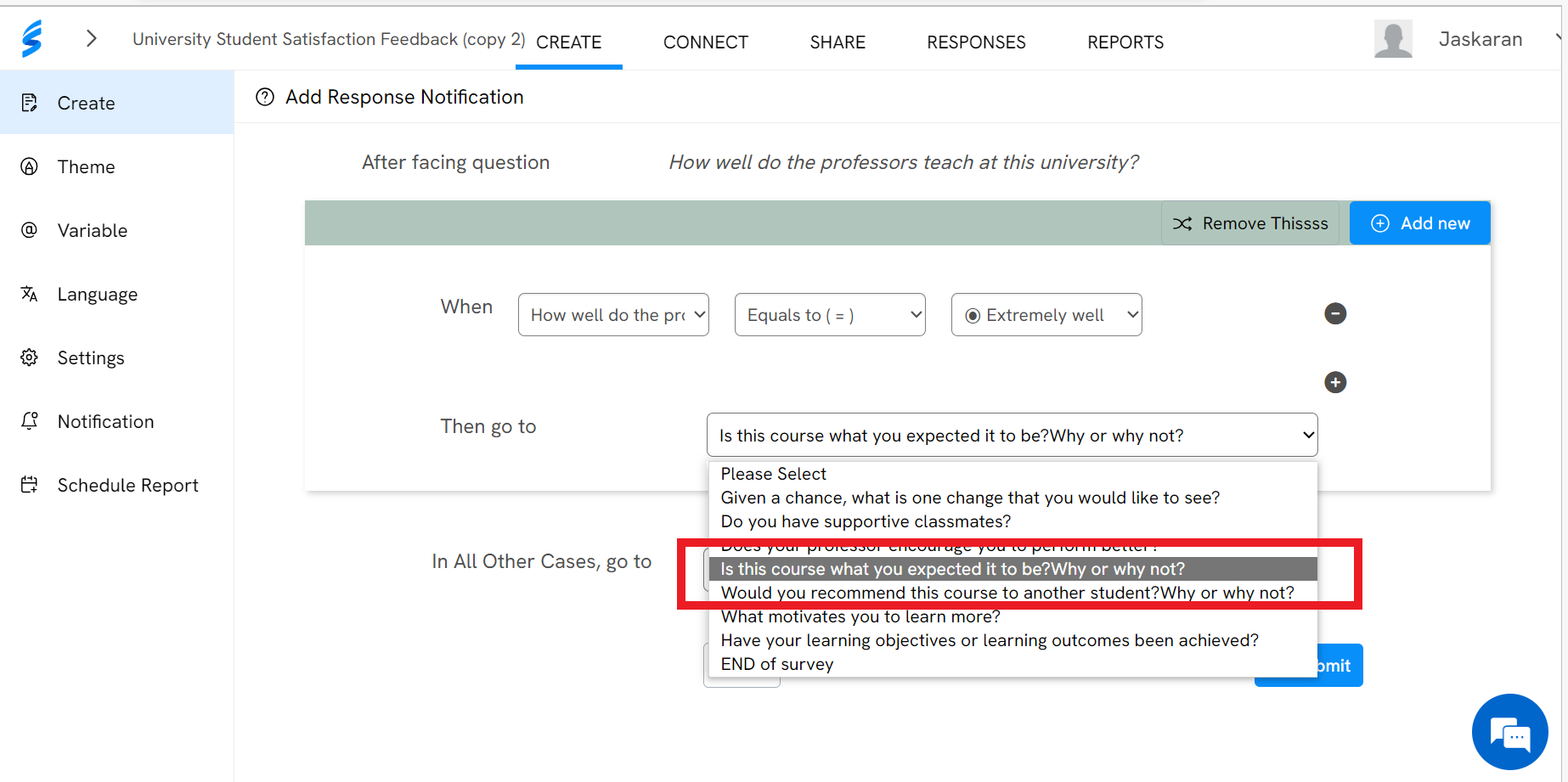 5. In all other cases i.e., if they answer 'Somewhat well' or 'Not so well'
, choose the next question as
'Give a chance, what is one change that you would like to see?'.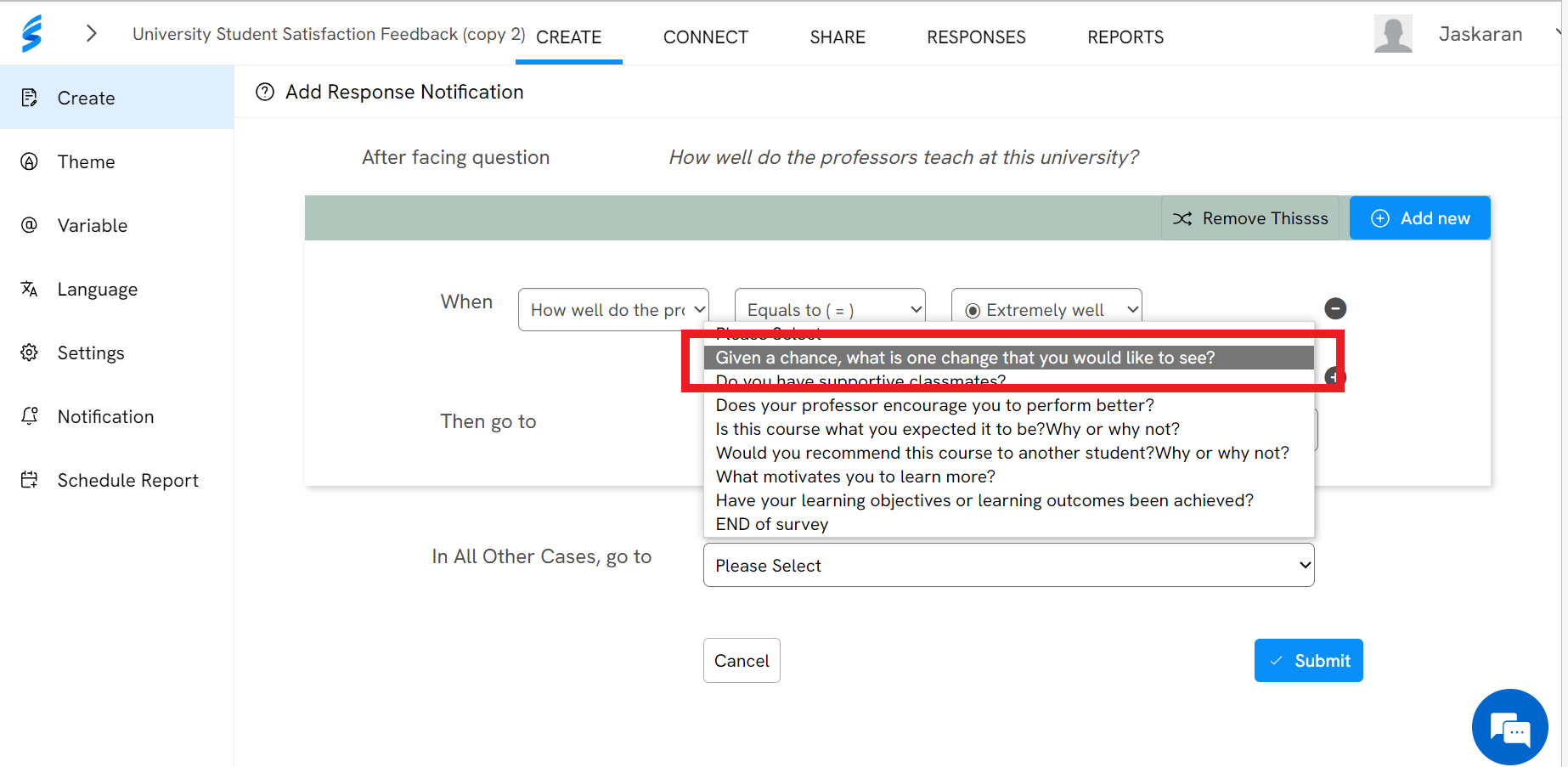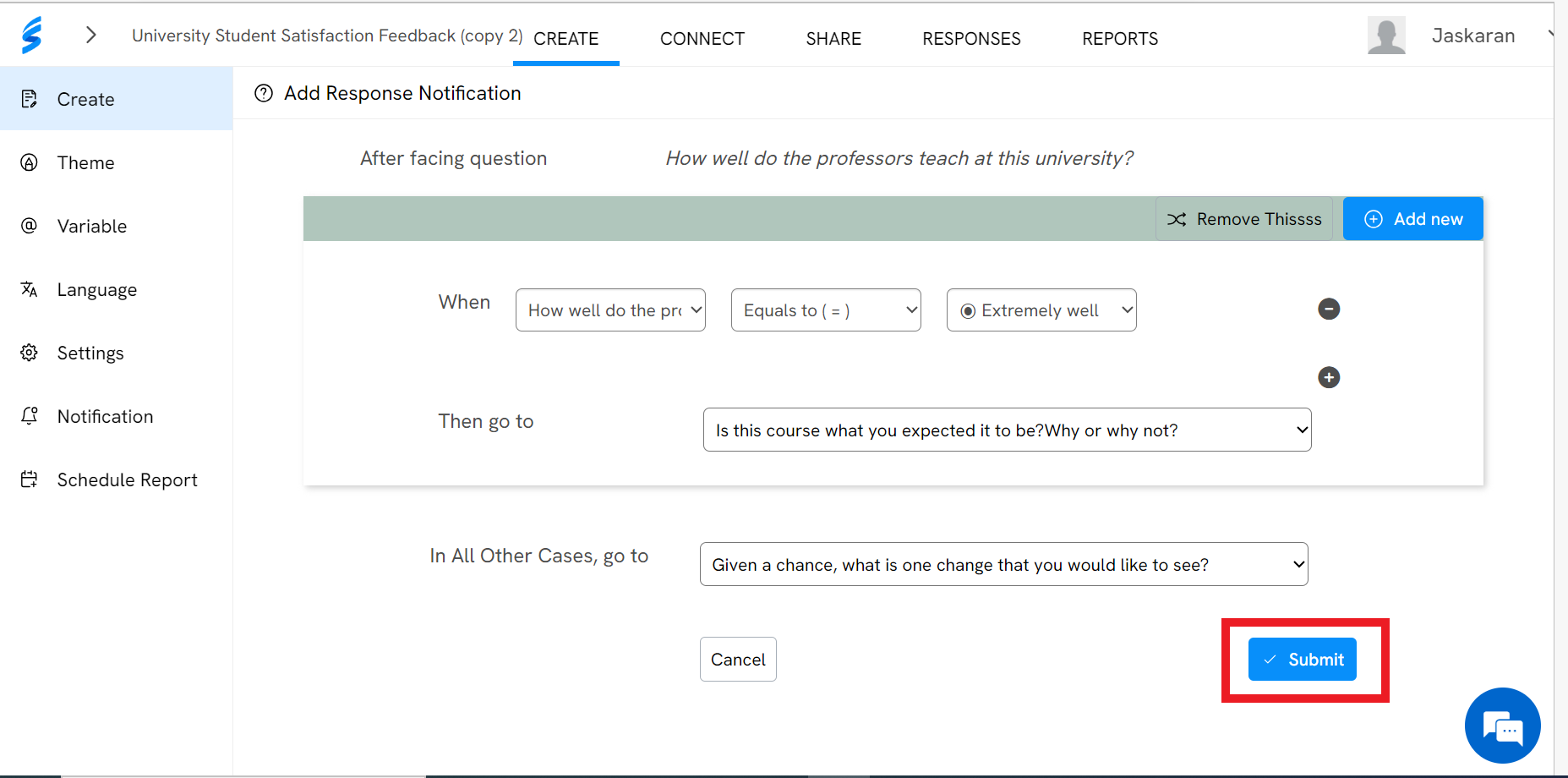 Ta-da! That's all you have to do to add skip logic in your survey questions.
Related Articles

How to create a survey using survey templates?

Creating a survey is not a very time taking task, once you have all things ready for it. But to think of appropriate questions and framing them takes time. This can be resolved if one use the read to use survey templates. Steps to create survey using ...

How to add 'WELCOME PAGE' to a survey?

Staring a survey right away can seem to be a little disappointing for the respondent. But this disappointment can be taken care of by adding a greeting or a welcoming page. Steps to add a welcome page to a survey: Create a new survey or edit an ...

How to create a survey?

Survey creation can be a difficult and a time taking task if not done using the right tools and software. Here, at Fynzo, we provide you with the simplest and easiest survey creation tool to help you with all kinds of data collection. So, let's see ...

How to delete a survey?

There can be many reasons for which one may want to delete a survey. But one should always keep in mind that once deleted, they cannot have access to it again. Steps to delete a survey: On the admin panel, click on Surveys >> Action in front of the ...

How to edit a survey?

Creating a survey seems to be an easy task but one should be very particular about it as the data collected through them can really help your business to grow. One should always make revisions and edit their surveys before making them live. Steps to ...