The way you order questions in your survey has a very profound impact on the person filling the survey and hence impacts the chances of getting responses. So, it becomes very important to check the flow of questions and rearrange them, if needed, once you finish adding questions to your survey.
Steps to rearrange questions of a survey:
Create a new survey or edit an existing one.
Click on 'Reorder' on the top right of the page.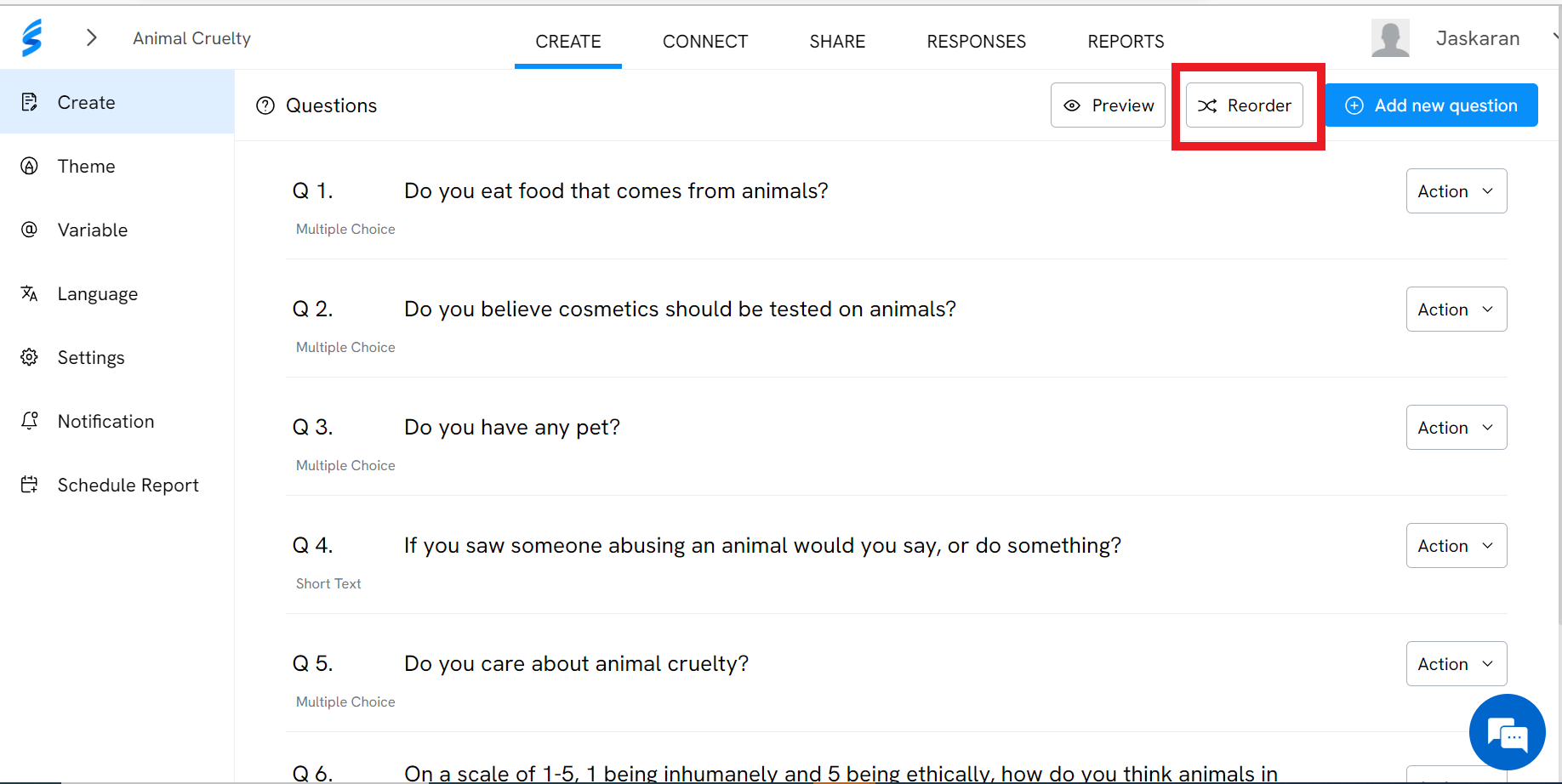 3. All questions will come in rearrange mode. You can simply Left click the question, hold it and drag it up/down in order to rearrange.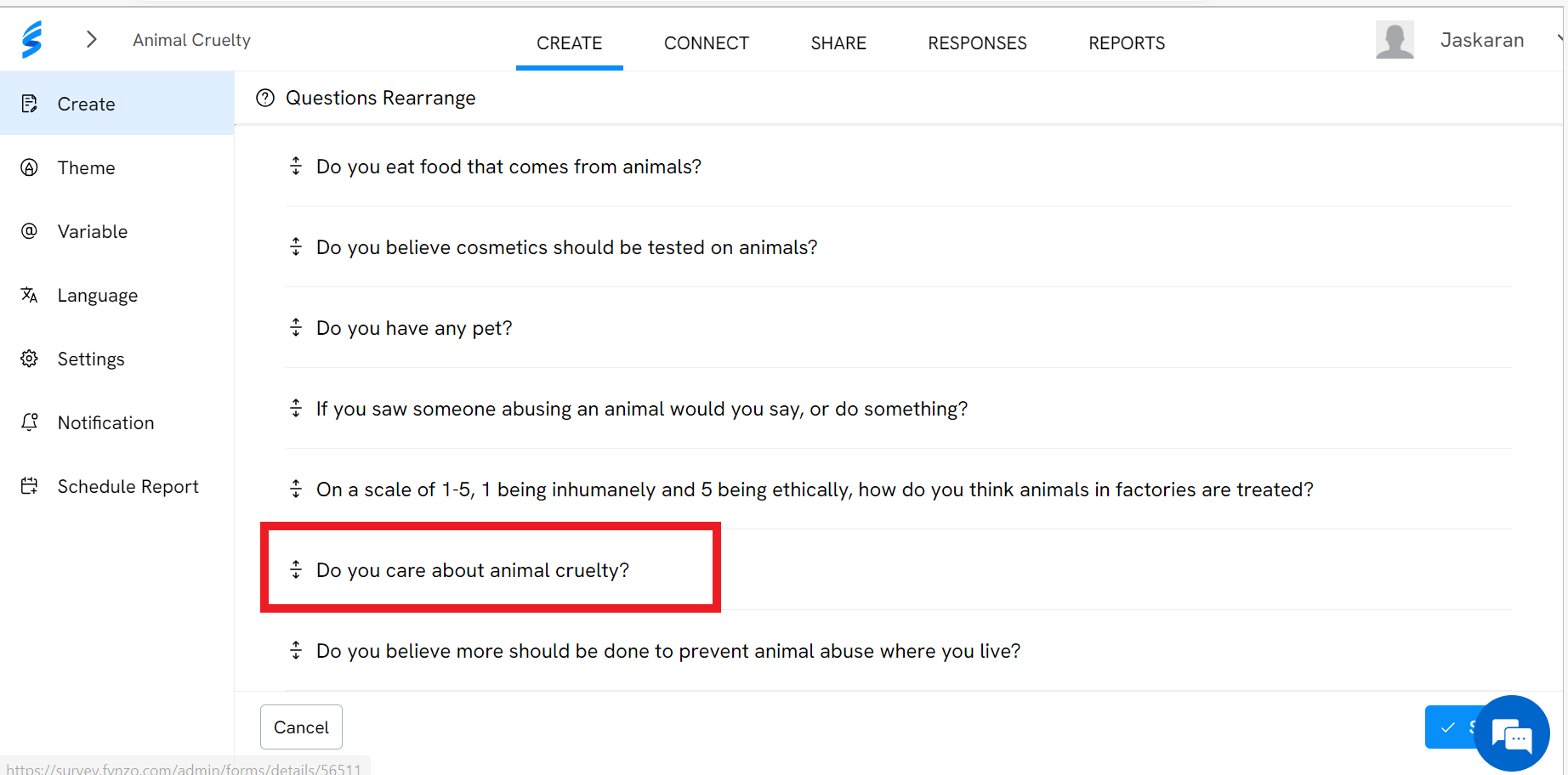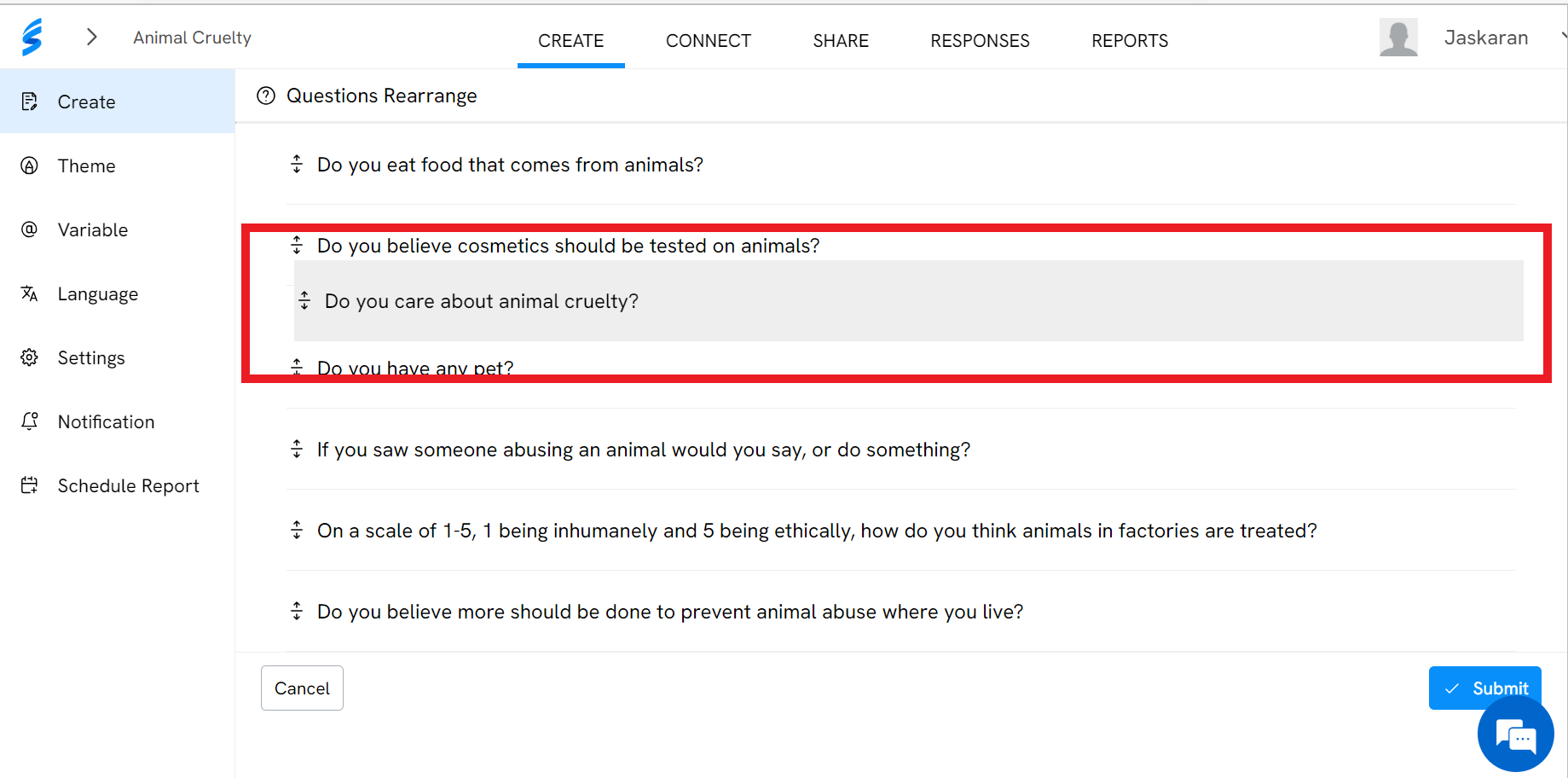 4. Once you finish reordering, click on 'Submit' on bottom right of the page.
Now, that's look like a perfect survey!! Try re-arranging your questions now!!