Once the data is collected there are many ways in which you can view the same. One of the way is the graphical representation of the data.
Steps to download graph report:
On the admin panel, click on Surveys >> Action for the survey whose graphical report you want to download. From the drop-down menu, select Results.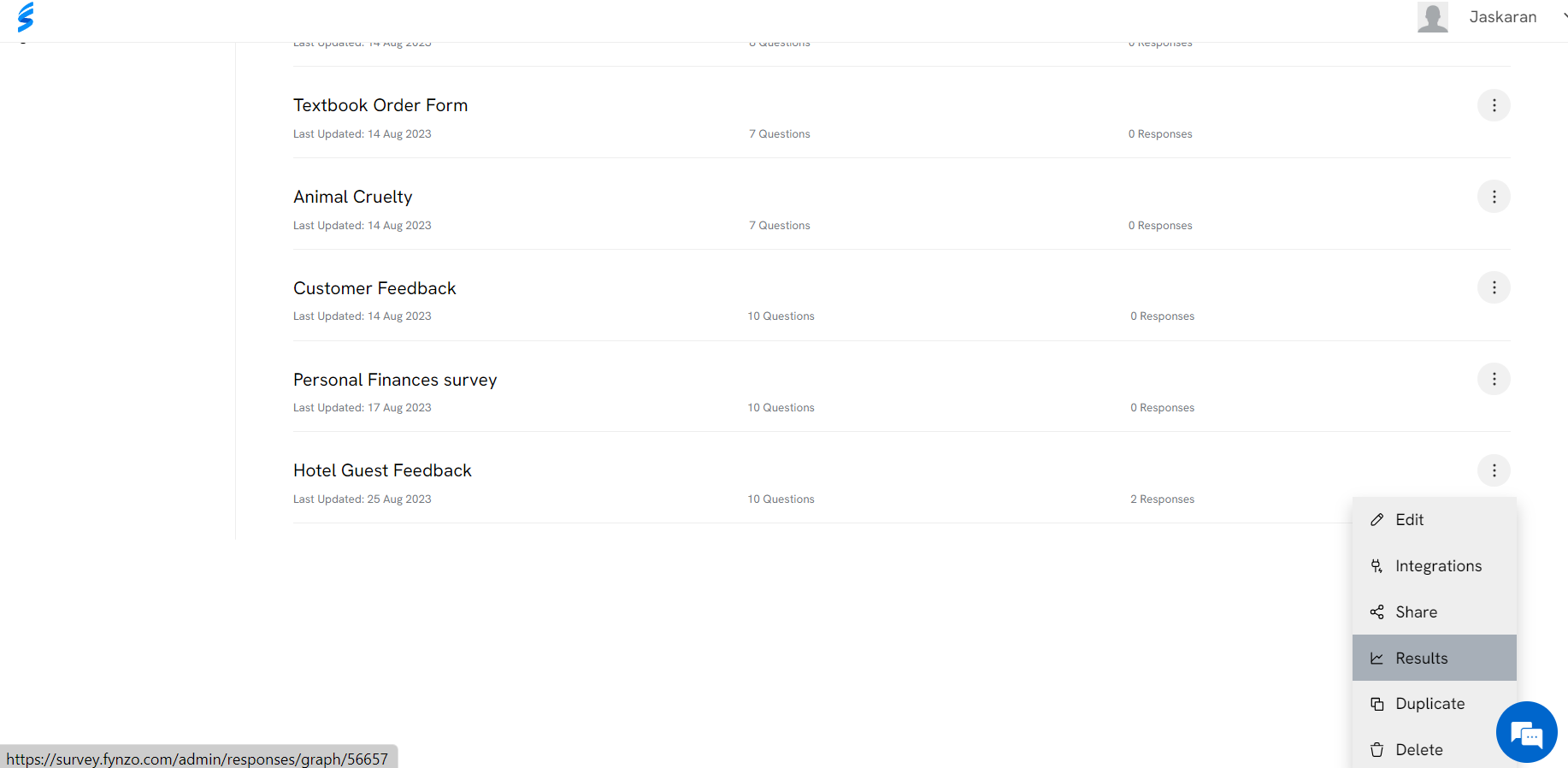 2. Click on the "settings icon" now.
Note : To download the graph of a particular question, click on the download icon along that question.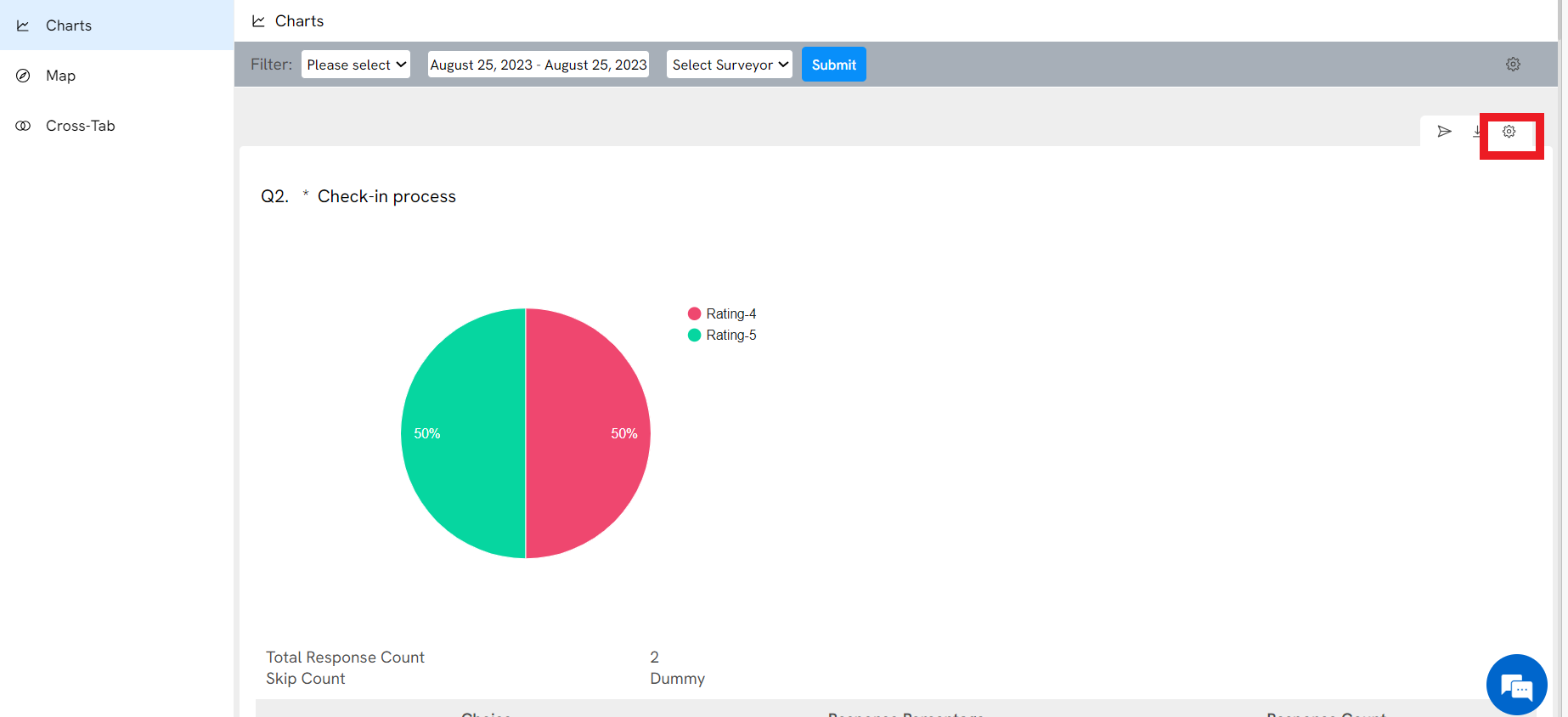 3. Clicking on settings icon will open up a new tab with a preview of the report that you downloaded. You can customize the report here. Click on Save.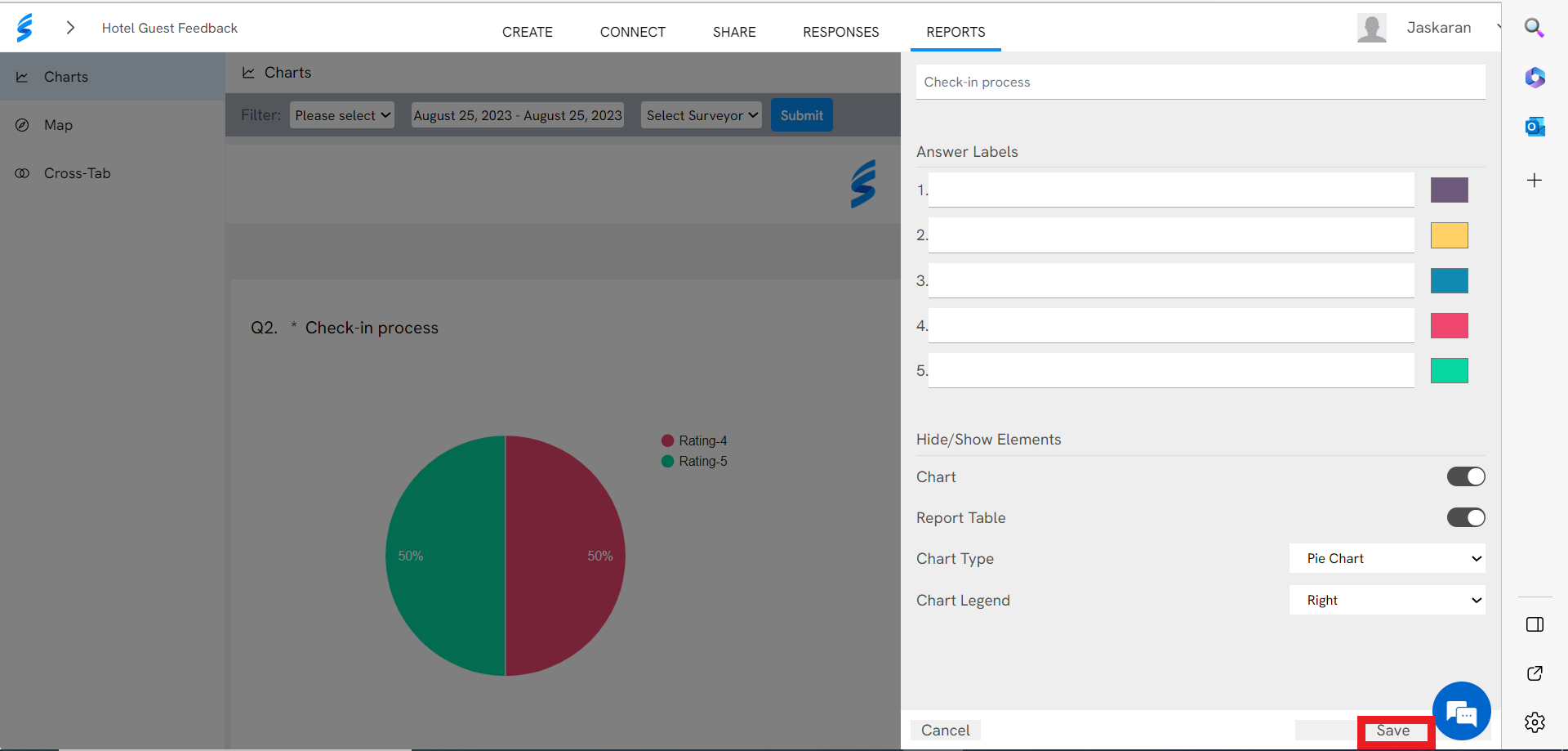 Here you go! Now you have a graphical presentation of the data downloaded on your device.