Analyze your survey results in excel which helps you to organize all individual responses on separate rows. Questions are grouped by column to make it easy for you to perform your own analysis.
Steps to download responses in excel:
On admin panel, click on Survey >> Action >> Results.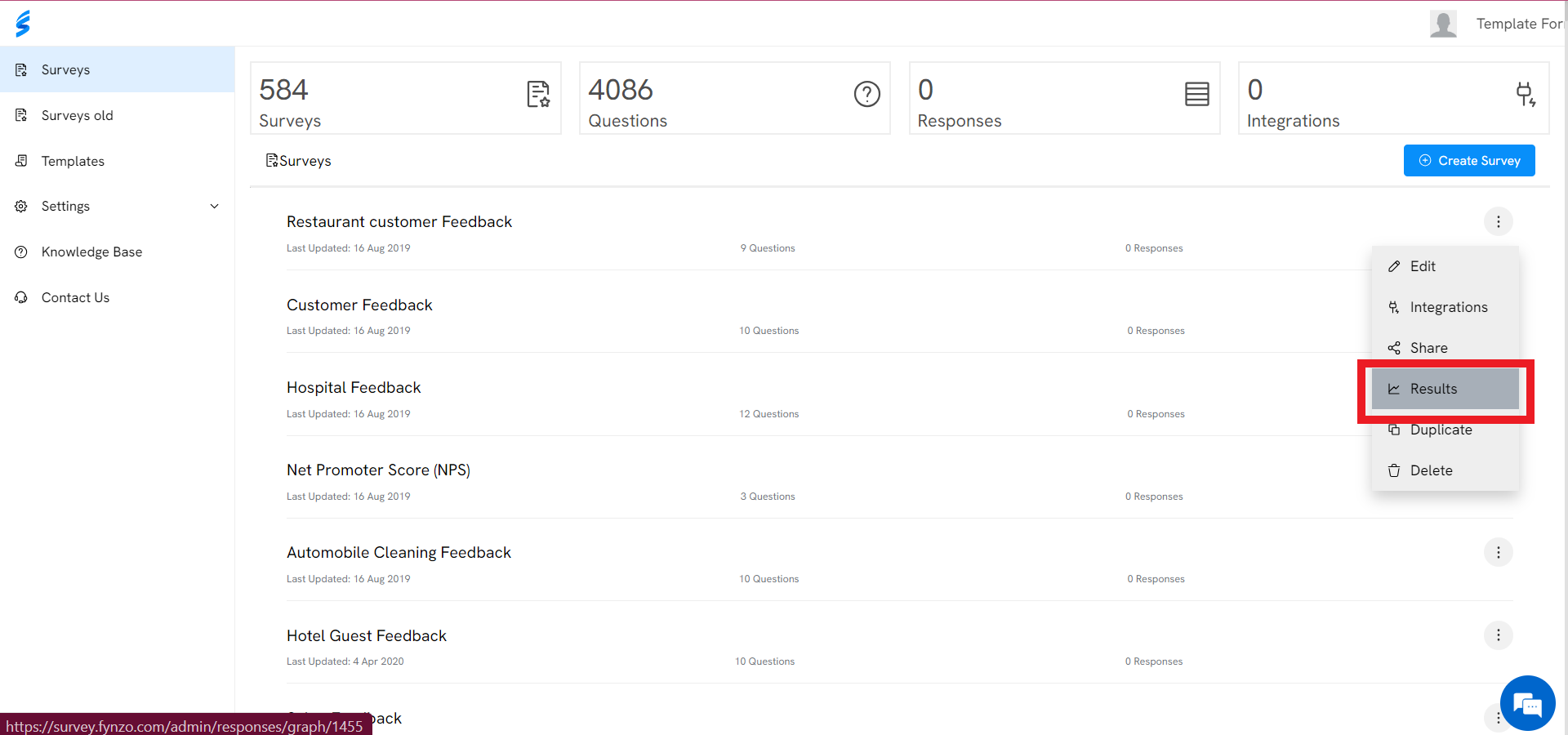 2. Click on 'Responses' on the top.
3. Click on 'Tabular View' on the left side of the page.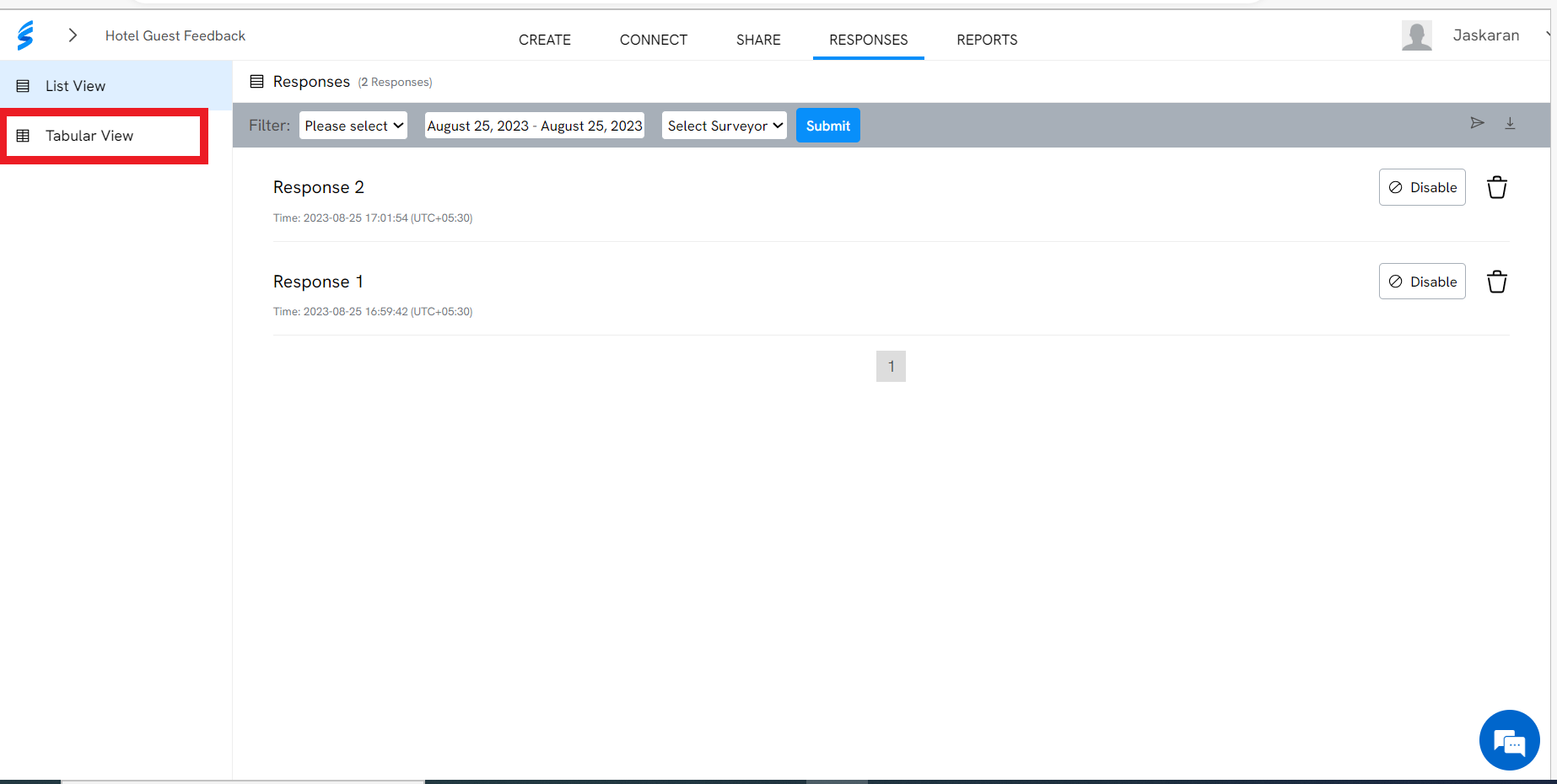 4. Once you change to tabular view, click on the 'download icon'.
Click ok on the confirmation box and your data by default will super easily get saved in excel form.