How to create star-rating question?
A start rating question can be very helpful and idol to recording consumer experience with your product or service.
Steps to create star-rating question:
Create a new survey or edit an already existing survey.
Click on New Question on top right of the page.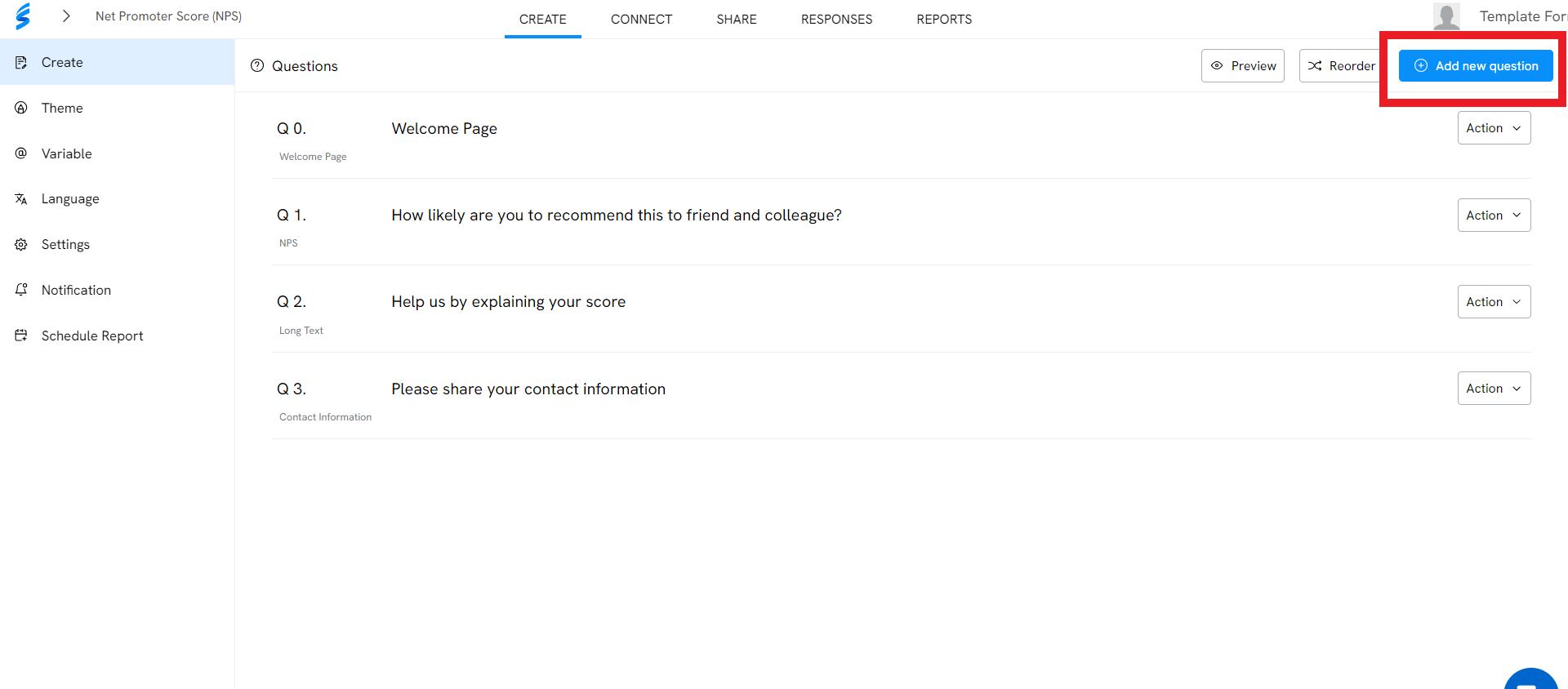 3. From the drop-down on right, select 'star rating' as the type of question.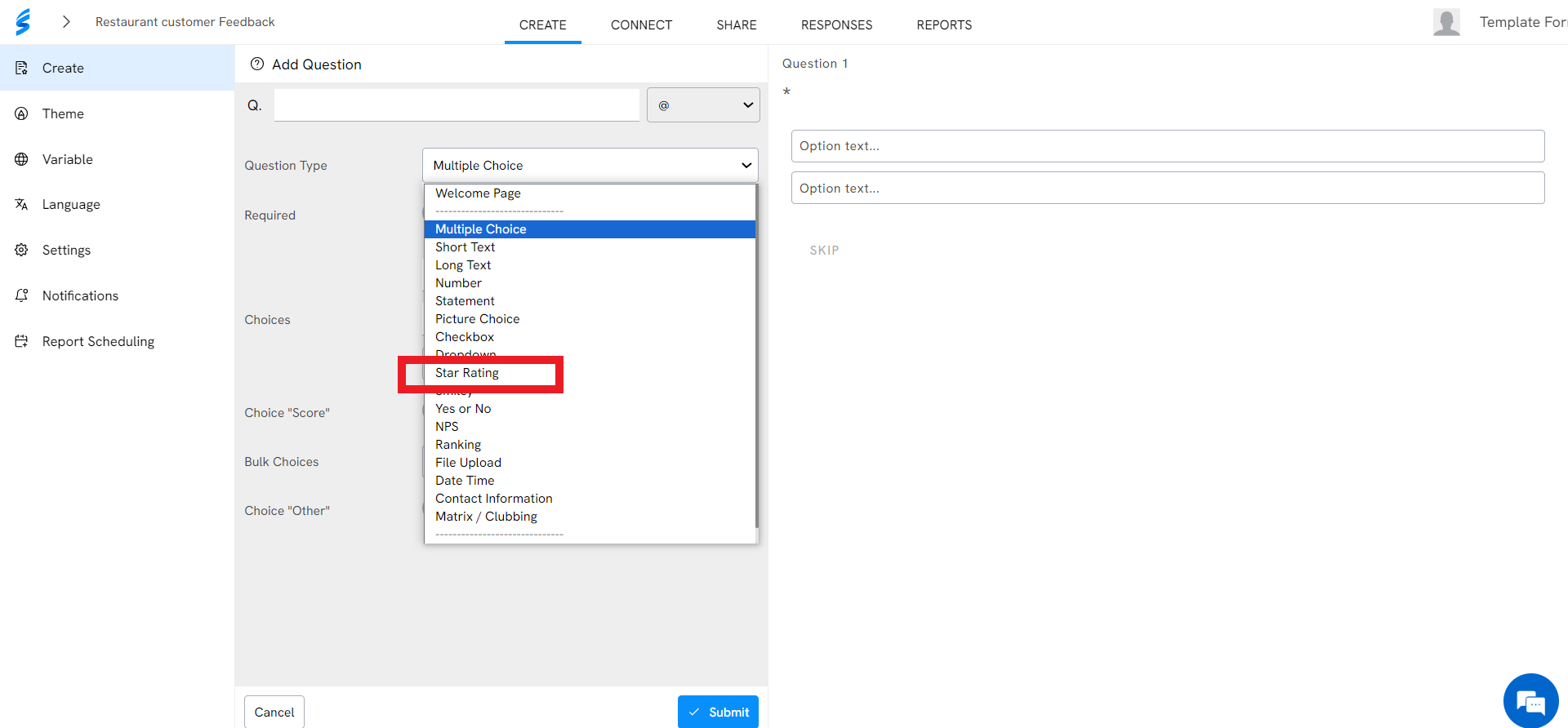 4. Fill in the required details and click on Submit.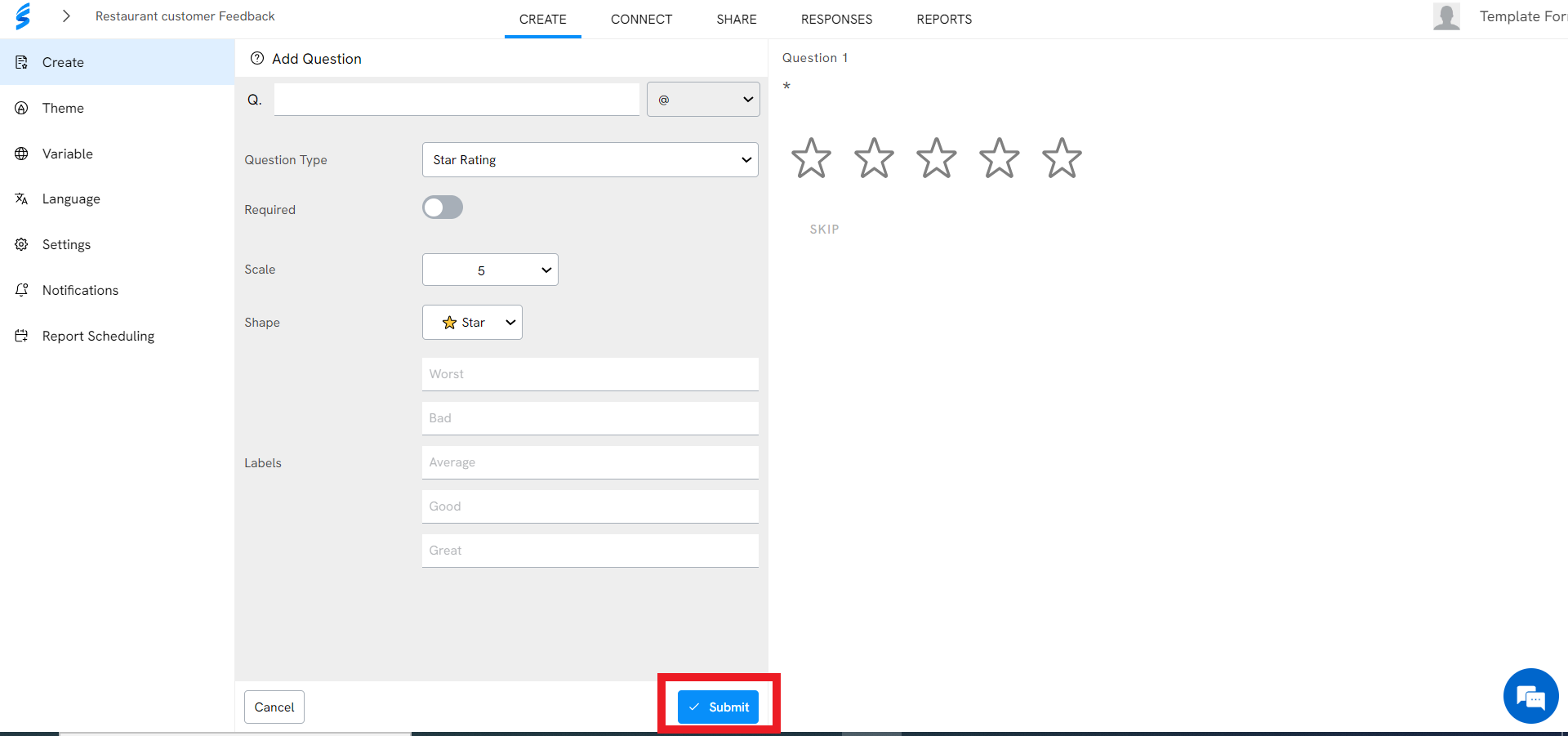 Now you are perfectly set to record ratings for your product or service from customers using star rating questions.
Related Articles

How to create a smiley question?

Surveys are collected for multiple purposes and sharing the same monotonous survey might bore the respondents and might not fill the survey. To overcome this, one can use smiley survey type question. Steps to create smiley question: Create a new ...

How to create Date type question?

When we speak of survey we think of multiple choice or text form questions. But that's not it. There are a lot more variety of questions that one can include in their survey. One of these variety of questions include date-time question. Let's look at ...

How to create contact- information type question?

A survey is conducted for data collection for various purposes but whatever maybe the reason, one should not forget to collect contact information of the participant taking part in survey. The type of contact information collected can also help ...

How to create Net Promoter Score(NPS) question?

Net Promoter Score (NPS) questions can be a very useful type of question available for survey conductor to include in their survey as it takes very less time for user to answer to those questions and increases the chances of data collection. But ...

How to create a survey?

Survey creation can be a difficult and a time taking task if not done using the right tools and software. Here, at Fynzo, we provide you with the simplest and easiest survey creation tool to help you with all kinds of data collection. So, let's see ...