A survey is conducted for data collection for various purposes but whatever maybe the reason, one should not forget to collect contact information of the participant taking part in survey. The type of contact information collected can also help generate insights into data, for instance, it can help you know more about the demographic of your product audience or the choice of product across all demographic.
Steps to create contact information type of question:
Create a new survey or edit an already existing survey.
Click on New Question on the top right of the page.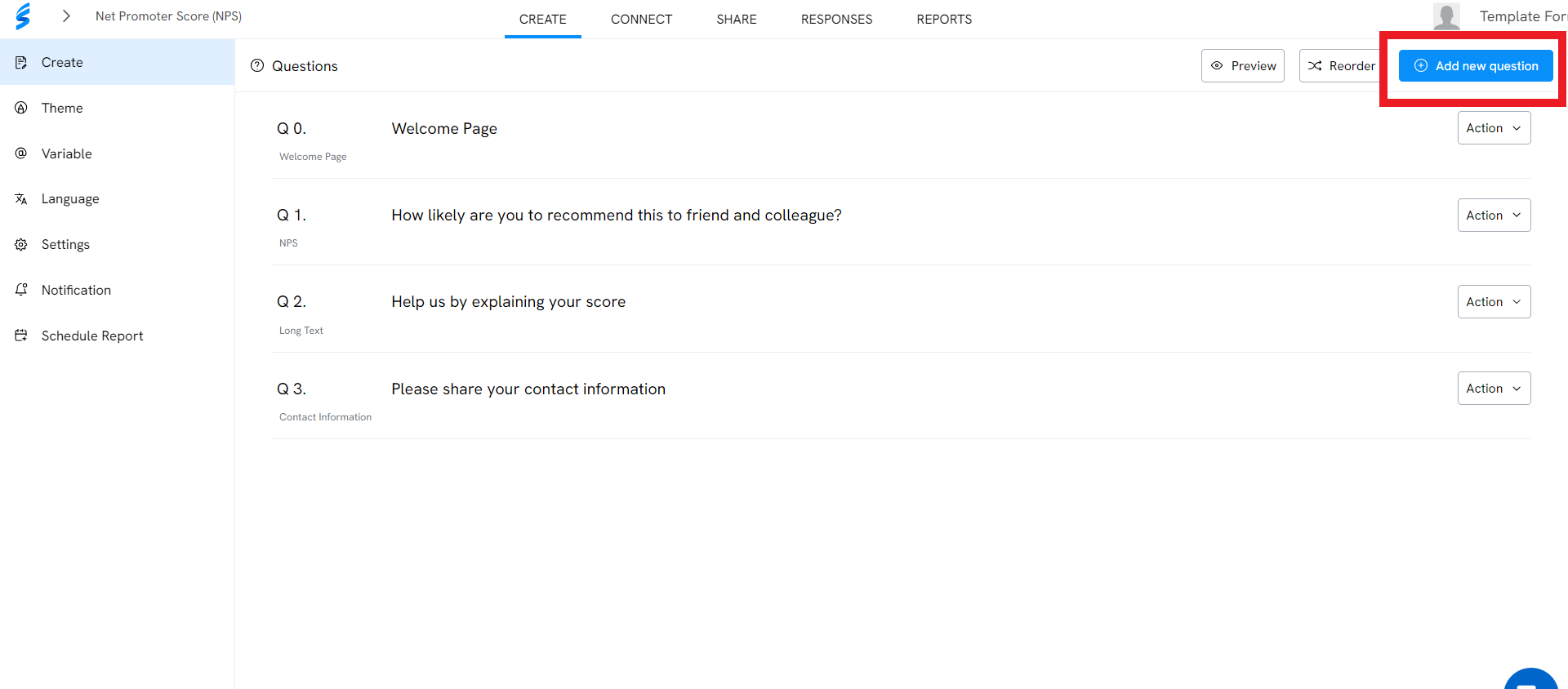 3. From the drop-down on the right, select contact-information as the type of question.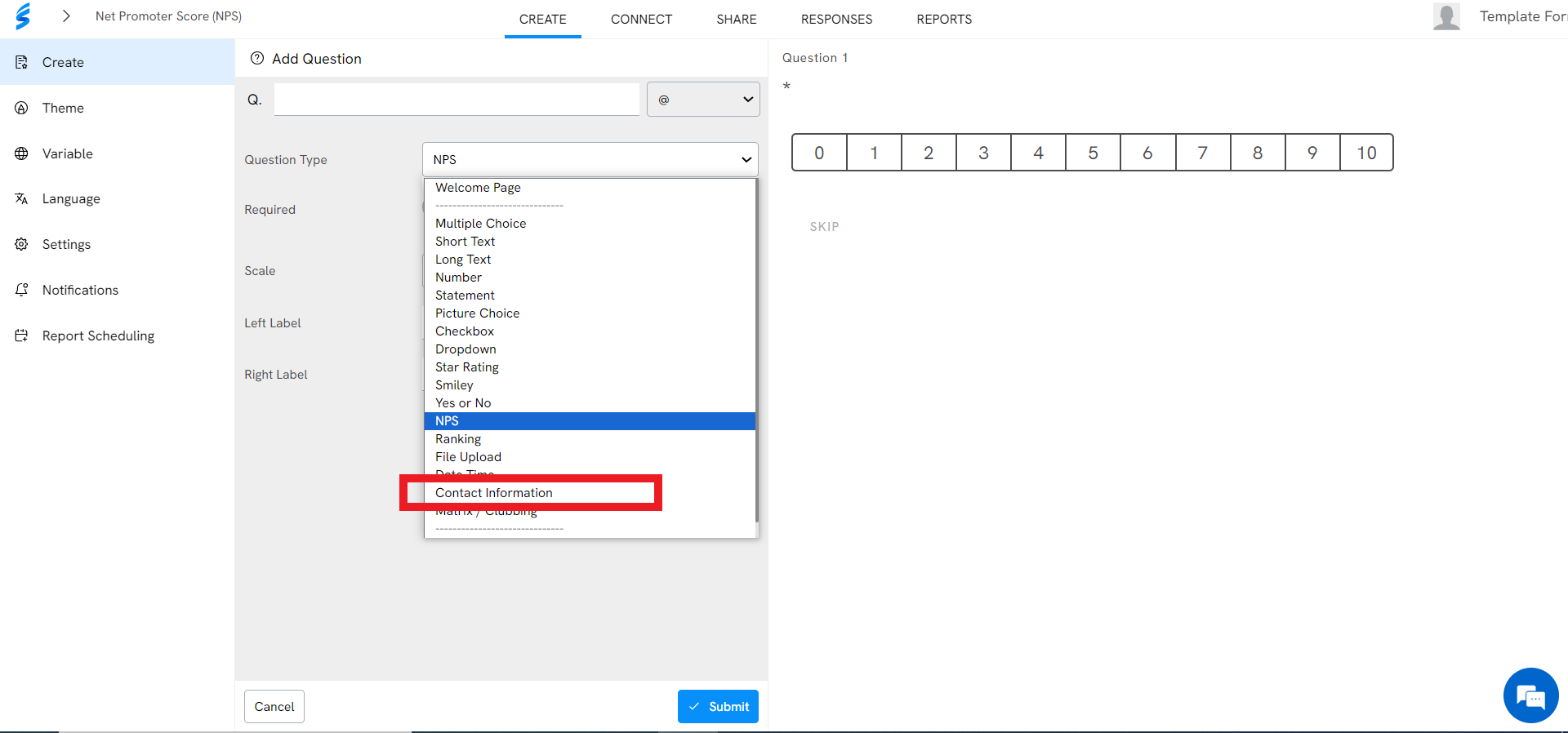 4. Select the type of information you want to collect as contact information. Also, you can choose to make the selected type of contact information as mandatory with the help of a slider under compulsory. One can also choose to send thank you message to the user if they provide their phone number or email address. Once everything is done, click on Submit.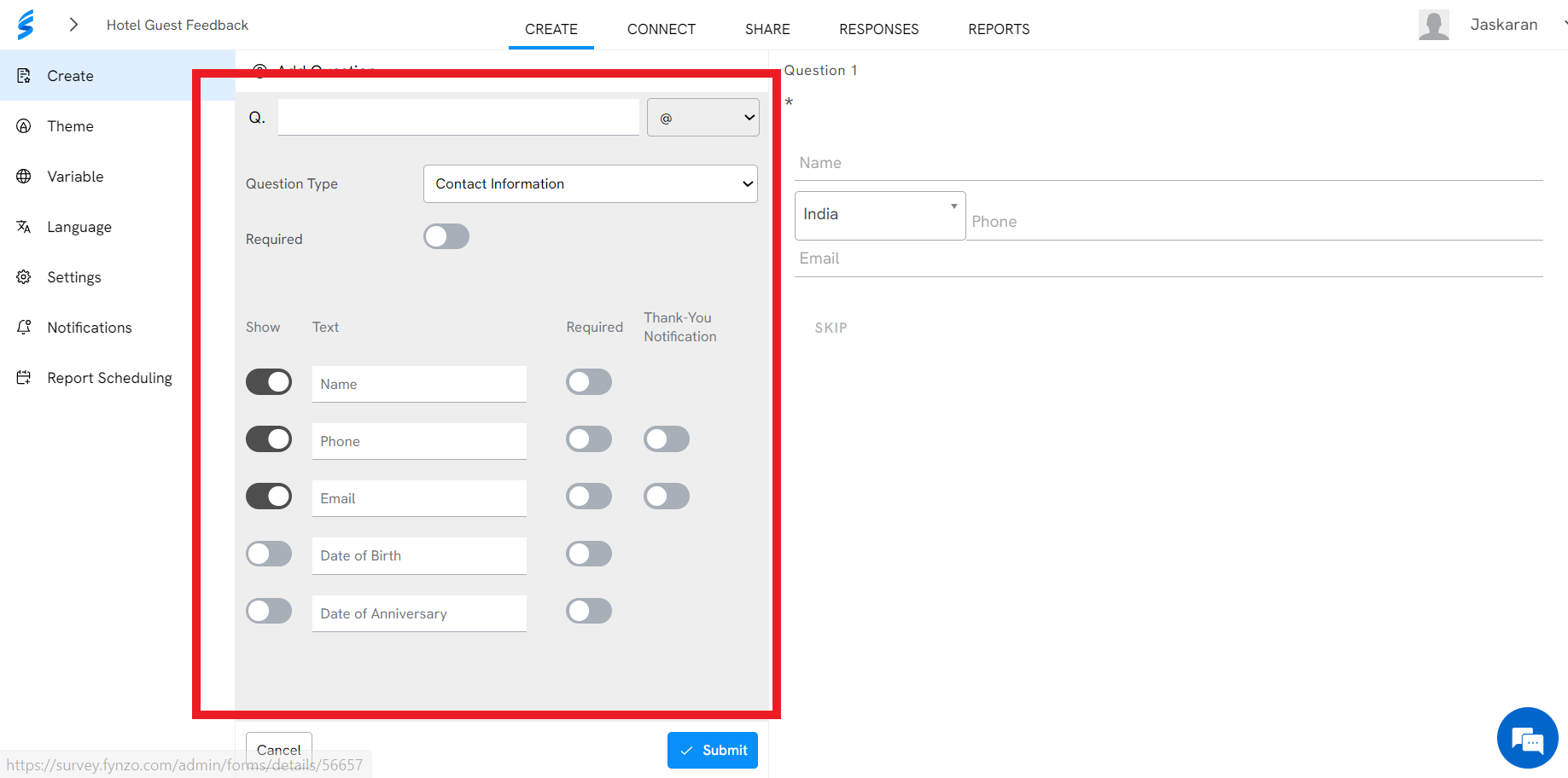 Now, you are all set to have user contact information.