Adding a logo in your survey makes it stand out from other surveys floating around. Logo completes your survey and gives it a more professional look. With logo in your survey, it makes people remember your brand and hence establishes a brand identity and demonstrate your engagement.
Steps to add/edit a logo in a survey:
Create a new survey or edit an already existing survey.
Click on the button 'Theme' on the left side of the page.
3. Choose file for your logo and upload here in front of 'Your Logo' and then click on 'Submit'.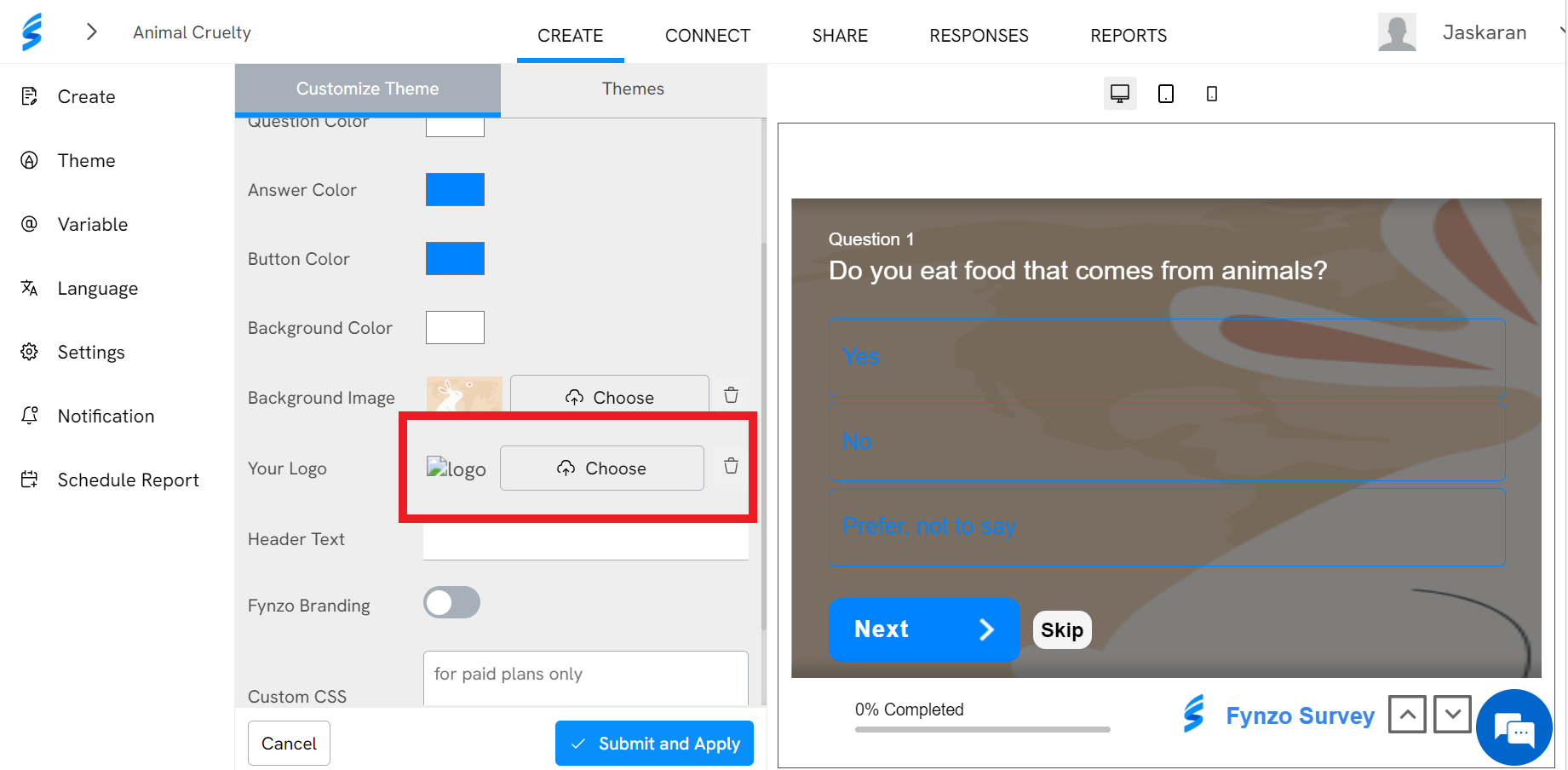 Yay! we just finished adding logo in our survey. Why are you waiting? Go ahead and add your logo.